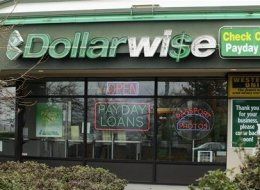 Ok. Let's get past the bullshit title of this blog post in the Huffington Post.
Online payday lending is a completely different ball game. Most of the websites are lead generation companies. OLA has to become more transparent, if they want to be effective. I'm sure lenders do not want to advertise this way b/c it puts a big bull's eye on their foreheads and makes them open to class action lawsuits.
See this post about an Internet lender that settled a law suit in Wisconsin and what Nevada is doing about it here: http://pdlindustry.blogspot.com/2009/02/internet-lender-hit-with-60k-class.html and http://pdlindustry.blogspot.com/2009/02/nevada-intenet-lenders-under-fire.html.
The reality is that there are a lot of off-shore internet lenders making a lot of money. They're never going to stop, so you might as well allow payday loans here where we can regulate them. This issue is a lot like the offshore gambling.
The reality is that the product has a huge demand. The numbers do not lie. Regulate it but don't put lenders out of business b/c people will just go to offshore companies for a loan. While their at it, why not encourage store fronts. These lenders are all licensed and more accountable.
If anyone has an idea to identify lenders that are licensed and regulated online, I'll do it. I'll even put them on my website.
Read the Article at HuffingtonPost